Imagine being part of a mission paradigm that leads to disciples and communities of faith who reproduce organically, reflect the New Testament, and honor the beauty of their own culture. If this sounds ideal, DAY 1 affects DAY 100 will get you started on that path.
Develop the soundness of your practices on DAY 1 (beginnings) so those you serve thrive in a culture of dignity, sustainability, and multiplication on DAY 100 (long-term).
DAY 1 affects DAY 100 — you'll learn how to
Create psychological ownership
Deculturize your version of church
Discover and encourage cultural effectiveness
Center discipleship around God's Word
Keep things reproducible
Build and sustain authentic relationships
Practice contextualized holistic mission
DAY 1 affects DAY 100 Training Costs: We offer this program to missionaries and cross-cultural workers for a donation of any amount.
DAY 1 affects DAY 100 — who the training is for
This 8-module course is designed for those starting their mission journey or needing a reboot. The modules will help you build healthy foundations on your DAY 1s, so the emerging disciples of Jesus will experience long-term impacts on their DAY 100s.
In this coach-led online course, you will have the opportunity to gather with others via Zoom using an engaging, interactive e-book.
Why we created DAY 1 affects DAY 100
Keeping sustainability at the center of your mission work can increase your missional effectiveness and avoid common missionary pitfalls. DAY 1 affects DAY 100 is one of the many ways our team of missional experts helps you deliver long-term impact and carry out the Great Commission in biblically-mandated, culturally-relevant, and reproducible ways. 
We're dedicated to providing missionaries with the coaching, training, and practical tools to multiply disciples organically among their host communities—utilizing biblical, reproducible models.
Get started with DAY 1 affects DAY 100
Do you have questions about DAY 1 affects DAY100 and how our team can help you carry out your mission with the future in mind? We'd love to chat.
Our team is here to answer your questions and walk you through the training's benefits. Get in touch with us today so we can ensure you're confident in your cross-cultural Gospel efforts.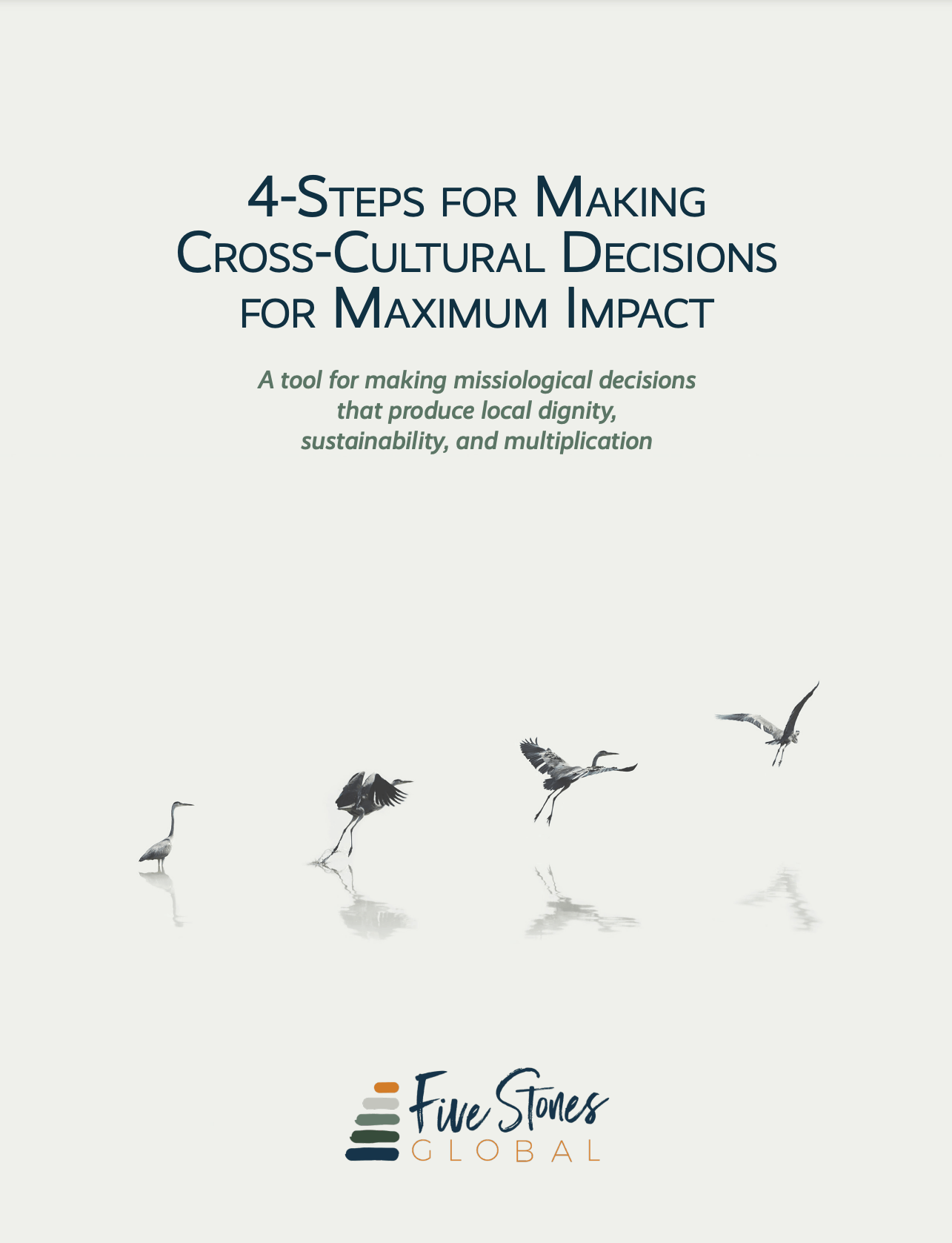 Free Guide
4-Steps for Making Cross-Cultural Decisions for Maximum Impact
A tool designed to help you make missiological decisions that produce local dignity, sustainability, and multiplication.