Custom Coaching
Even the most well-intentioned missionaries can sabotage their Great Commission efforts by causing the crippling effects of dependency. The coaches at Five Stones Global provide ongoing relational and instructive support to help you create a DNA of sustainability and multiplication. This DNA prepares local disciples to reproduce organically, reflect the New Testament, and preserve the beauty of their own culture.
Personalized 1:1 or team coaching with our experienced team of missionaries is designed to help you carry out your mission heart and efforts without creating an unhealthy culture of dependency.
Custom Coaching — how it works
We will have an introductory call to identify your most pressing themes, concerns, questions, and aims.
Together, we will discern the time, frequency of sessions, related costs, and other particulars.
Then, we will coach you using proven principles, tools, powerful questions, conversations, prayer, action steps, and follow-up.
Custom Coaching Costs: Final costs are dependent on the time and frequency of each session. Reach out today to chat with our coaches about your needs so we can provide an accurate cost assessment.
Custom Coaching — what you'll walk away with
Insight into your current approaches
Awareness of the pitfalls and causes of unhealthy dependency
Proven principles and practices of multiplication, sustainability, and local dignity
A customized approach toward your preferred future
Why we offer Custom Coaching
We've dedicated nearly 40 years to helping missionaries and cross-cultural workers carry out the Great Commission in biblically-mandated, culturally relevant, and reproducible ways. We offer custom coaching to help you keep sustainability at the center of your work and increase your missional effectiveness.
We're dedicated to providing missionaries with the coaching, training, and practical tools needed to multiply disciples organically among their host communities—utilizing biblical, reproducible models.
Get started with Custom Coaching
Wondering whether or not you could benefit from our 1:1 or team coaching? Our missionary coaches would love to answer your questions.
We'll walk you through some of our core topics and how we can help you avoid common missionary pitfalls. Get in touch today so we can ensure you feel equipped to infuse dignity, sustainability, and multiplication into your cross-cultural Gospel efforts.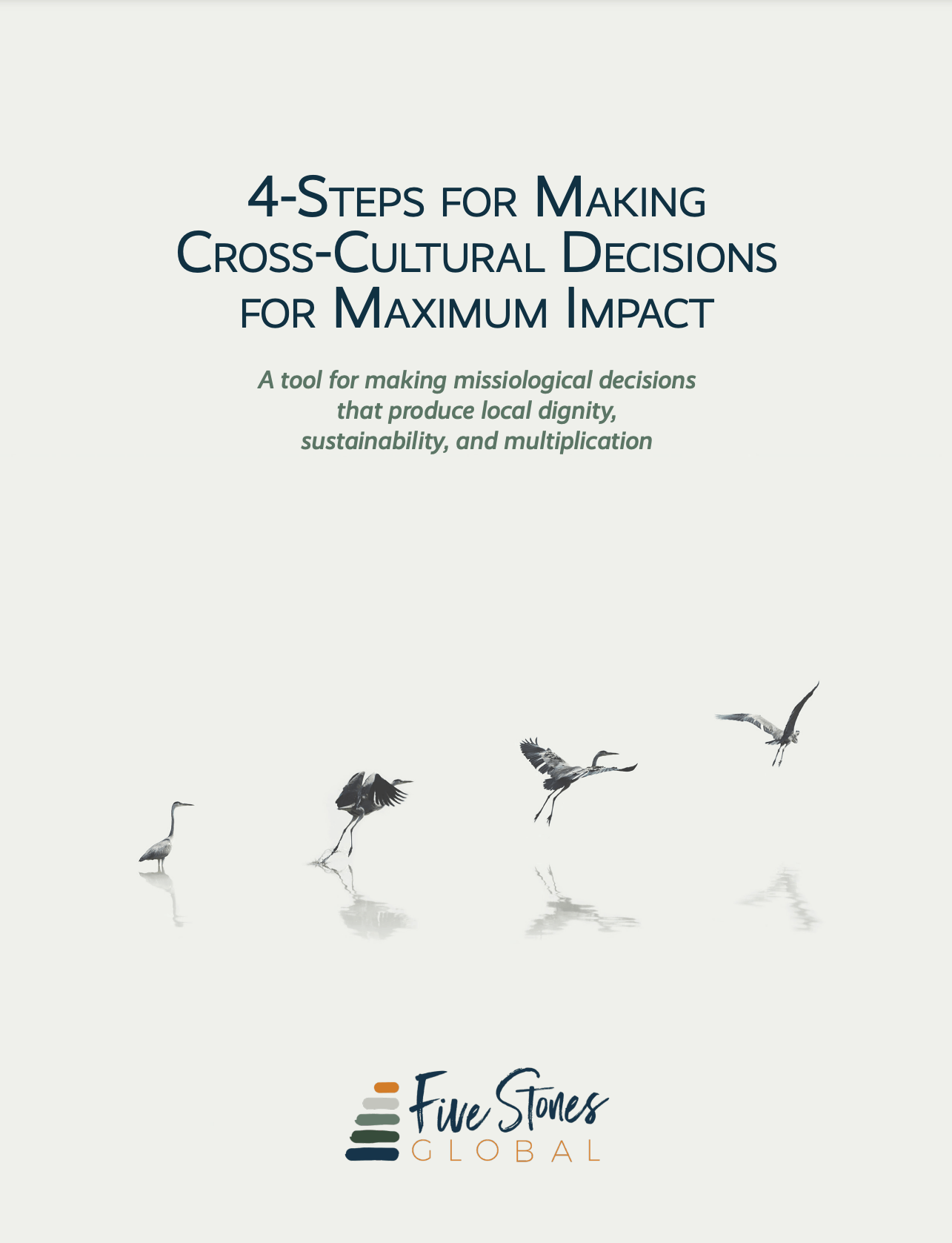 Free Guide
4-Steps for Making Cross-Cultural Decisions for Maximum Impact
A tool designed to help you make missiological decisions that produce local dignity, sustainability, and multiplication.